Are you overwhelmed by complex and overpriced offerings from traditional financial advisors?

You're not alone. Expensive investment advice may be what they offer, but what you really need are understandable answers to basic financial planning questions that you and many other consumers have.

Are you looking for unbiased investment strategy guidance?

I do not receive fees from any direct or indirect third parties so my commitment is exclusively to my client. I do not take custody of your assets but instead, offer a better approach - guiding you to use low-cost mutual funds for your investments.

Do you want understandable financial planning services at affordable fixed prices?

I create a financial roadmap with you, advise you how to invest your 401K, IRA, and other savings, plan your retirement strategy, and provide trustworthy and understandable financial guidance for other questions you may have.
Hello, I'm Jimmy Becker. I began my career on Wall Street as an options arbitrageur and understand the financial services industry from the inside out. People are befuddled and bamboozled by the complex, unnecessary, and overpriced offerings from the financial services industry that charges too much money for too little value.
My mission is to level the playing field between Wall Street firms and Main Street clients by offering on-demand financial planning services that are unbiased, understandable, and affordable. I earned an Economics degree from Brown University and an MBA from the Yale School of Management.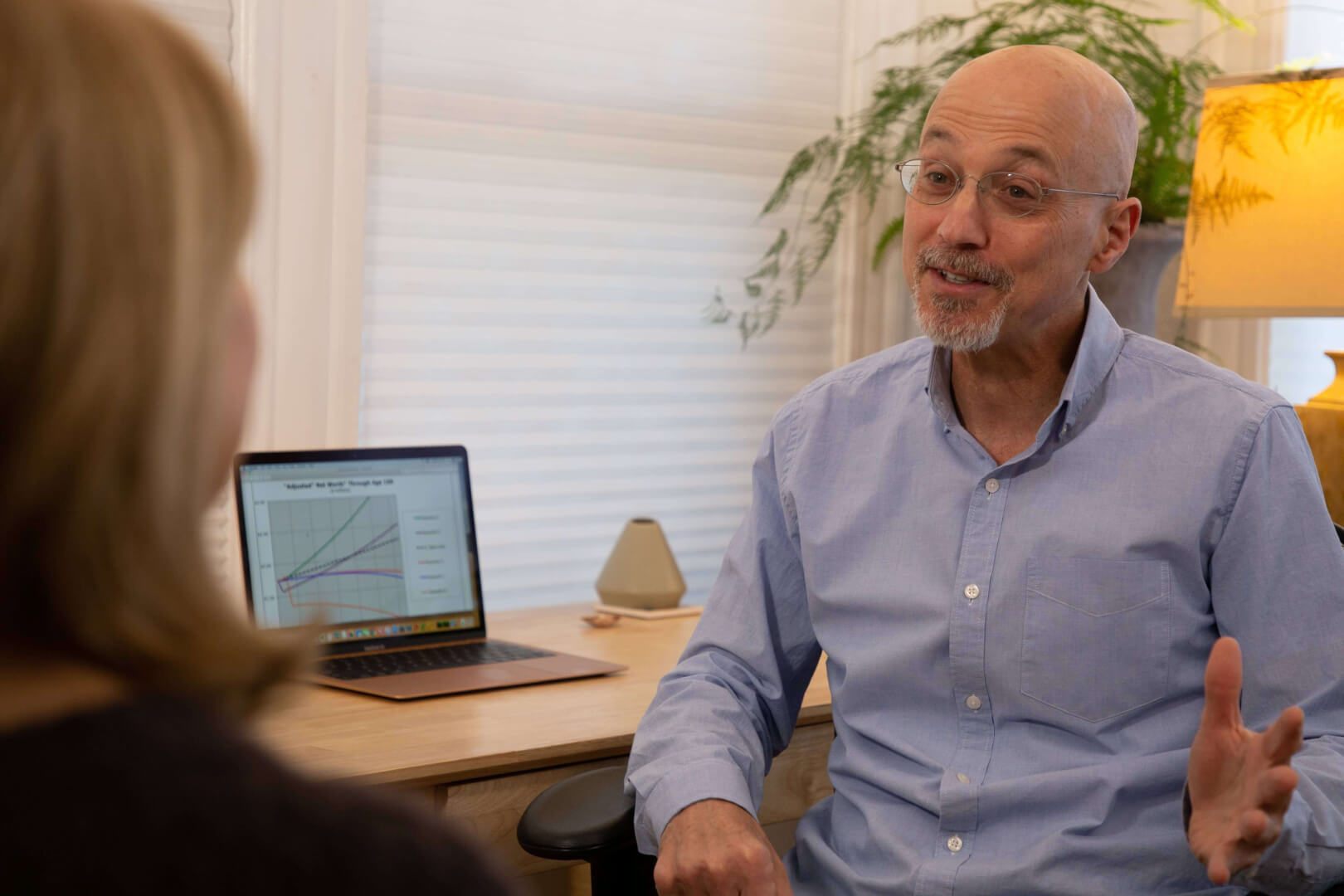 Saving for Retirement
From a local call-in show, you'll learn when you should start saving for retirement.

Put Your Savings on Autopilot
You'll learn strategies to consistently save more money.
Is trading stocks a good idea?
A caller asks me if the road to riches is through trading stocks with the Robin Hood app?

Retirement Investing 101
From a workshop I teach, you'll learn the basics of how to invest your retirement savings.
Sign up for my newsletter